ballala rayana durga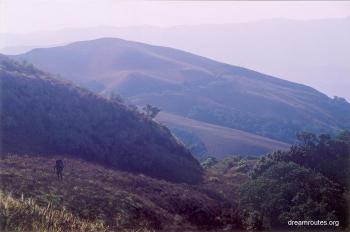 Fact File:
ballala rayana durga is 30+Kms from Dharmasthala in South Kanara district.
Distance from Bangalore : 350+kms.
Nearest Hospital : Ujire 8+kms.
Nearest food point : Mundaaje.
Nearest Petrol Bunk : Ujire 8+kms


read more about this

One of the few forts one can find in the Western Ghats. Unlike the Sahyadri inside Maharashtra where one finds numerous forts the Sahyadri inside Karnataka and other southern states has very little number of forts. For the interested, there is a book 'Trekking in Sahyadris' by Mr Harish Kapadia, which is an exhaustive trek guide to the trekking places of in the Maharashtrian Sahyadri's.
One can visit the Bandaje Arbi on the way to this durga from Mundaje. One the other side of the fort one can get to see the massif of the charmaDi ghats where places like baLekallu gudda and erikallu gudda can be seen
Food and tentage one must carry, though this place is not all that popular the banDaje waterfall sure is.
How to get there:
A state transport or private bus from Dharmasthala to Mundaaje (16kms) or to Sunkasaale (83kms) can be the starting point of the route.